Alguns radares têm idéias estranhas!
Radares do lixo em Canadá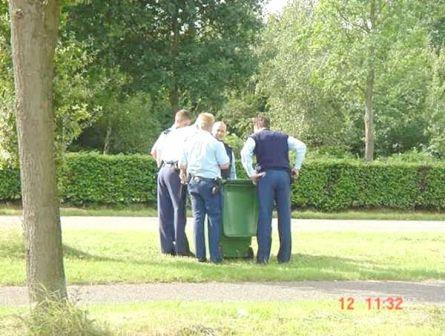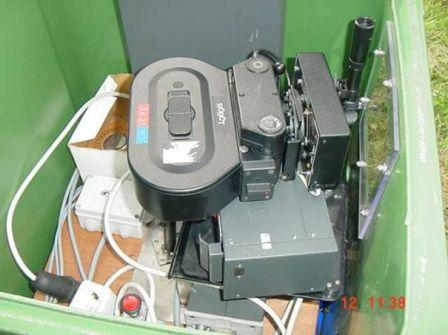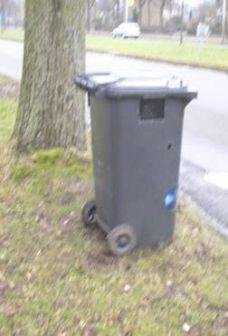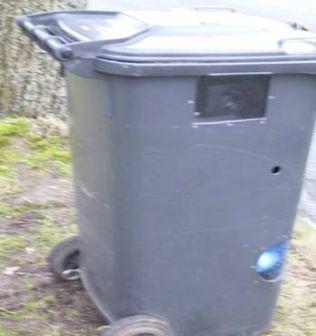 Os oficiais de polícias nesta vizinhança agradável estão inspecionando sua armadilha nova: um radar do lixo.
Radares do lixo no alemão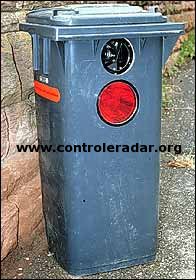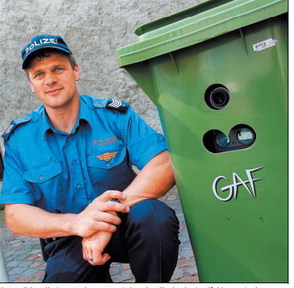 Modelos diferentes do radar, a mesma merda.
Os motoristas estejam cientes: os escaninhos alemães do lixo são radares!
Radares do lixo em Austrália
Nenhuns retratos disponíveis dos Australian, mas verificação para fora o que o governo Australian sul diz sobre os radares novos da velocidade do lixo:
Acting Transport Minister Paul Holloway says police and Transport SA will begin trialling the wheelie bin cameras in locations where it is too dangerous to mount a speed camera in a car.

Mr Holloway says the State Government's aim is to reduce the road toll.

"We do have a particularly poor record [and] we were the worst of all the states when this Government came to office," he said.

"We do need to continue to work and look, this new trial of putting a camera in a wheelie bin is just one way in which we can add to the armoury of police."
Radar suíço
Suíço, terra da paz, onde as câmeras da paz, er, os radares são pintadas nas cores dos amblems nacionais… Vacas e queijo!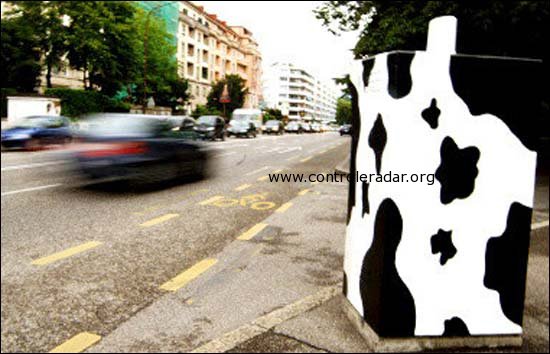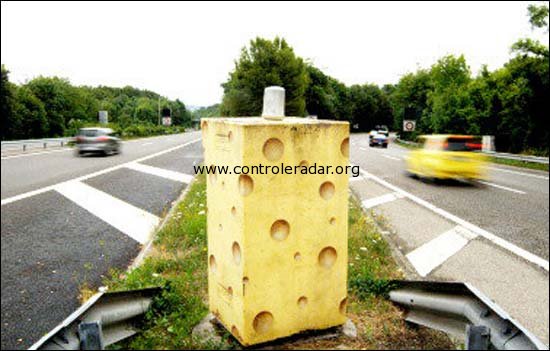 Aqueles radares são bonitos! :)